A KFC worker who had sex with a Zinger Burger has been jailed for more than two years.

Jimmy Williams 'disgusting' act was revealed after the manager of a Tasmanian KFC restaurant discovered it after looking at CCTV on September 19. After complaints about Zinger Burgers tasting salty from customers, the manager trawled through CCTV after seeing Williams placing his erect penis into a freshly made Zinger Burger. He then thrusted his penis inside the burger until he ejaculated. He then proceeded to place it in the Zinger meal and give it to the customer.

Following his arrest days later, Williams told police: 'I need help. I know what I have done. I just get these urges.' He also admitted having sex with a pottle of potato and gravyand was jailed for 30 months at the Supreme Court of Hobart.

Williams said before having sex with the Zinger Burger he had smoked half a gram of ice. Williams was crowned Australia's Biggest Zinger Head in 2014 when he appeared on Seven Networks show Zinger Heads.
After an epic grand final showdown of beer sculling, thongin' and pole dancing on Tuesday night's episode, the judges could not split the cheeky Tassie devils.
Williams won a ute with kegs of beer sitting in the tray.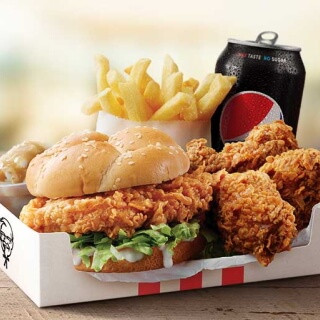 FOLLOW US ON SOCIAL MEDIA